about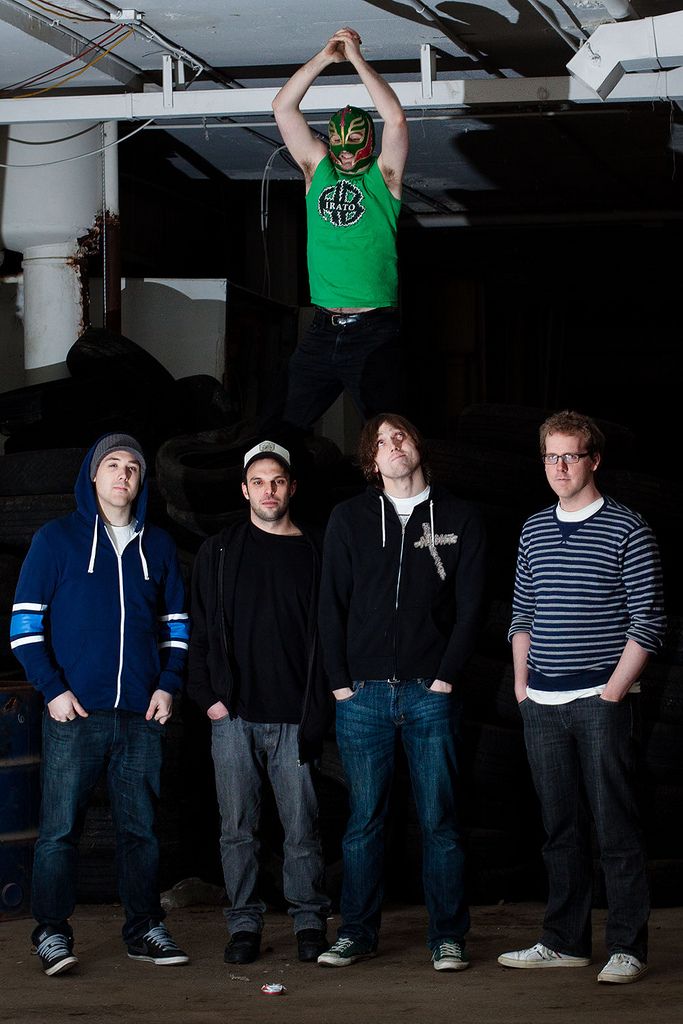 Adrian Bruhm - Lead Vocals
Ex-member of Raygunomics, Benefit Party, ROCKSTORM & Dunce Club
Tim Sullivan - Guitar/Vox
Ex-member of The Plague Dogs & Flagshipsinker
Brian Carson - Bass
Ex-member of The Joyless Streets & Mini Van Halen
Michel Ungrain - Drums/Vox
Ex-member of Gunt & Old neck
Bio
Self loathing party animals sing garage punk songs about drinking too much, smoking too much, eating too much and aging too much. The Graboids live show is alcohol fueled and as chaotic as possible but some how keep it tight on stage.
They played 2 gigs at last years Halifax Pop Explosion and are set to play the Maritime Tattoo Festival 2012. Though they are comfortable in their native habitat of Gus' Pub they are keen on playing new and alternative locations like living rooms, skate shops and bowling allys.
They have released 2 EP's and continue to keep a close connection to the cult classic that is their namesake. Stealing as much as possible from their influences in The Ramones, The Dead Kennedy's and Black Flag, The Graboids continue to write catchy songs that will be trapped inside your little head for years to come.
The Graboids are a wild party.